Services
3D Animation
Art Direction
CGI
Characters
Live Action
We had the honor of doing this lovely project for Disney XD, A short content related with the series MechX4 where we designed the baby version of the huge robot Mech. We shot in Montevideo and We animated and post produced 6 spots at Plenty Inhouse.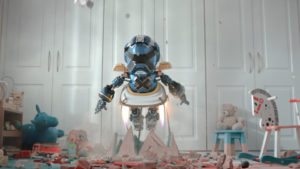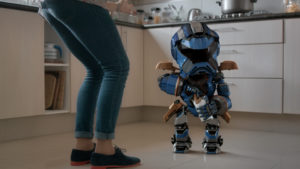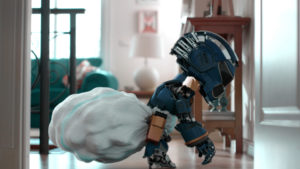 Credits
Creative Director: Mariano Farias & Hernán Palazzo

Executive Producer: Inés Palmas

Producers: César Morán Mazo, Mercedes Cánepa

Live Action Director: Mariano Farías.

AD Live Action: Pedro Reales

AD 3D: Leandro Giorni

Art Director: Fede Kanno

Concept: Martín Cocchi Nan

Character Design: Leandro Giorni

2D Animatic: Sergio Slepczuk

Animation Director: Leandro Giorni

3D Animation: Ignacio Ochoa, Anderson Rey, Rodrigo López, Leandro Giorni, Hernán Estévez

3D Modelling: Leandro Giorni, Benjamín Jagusiecsko

VFX & Simulation: Pablo Molina, Cristian Frieiras, Leandro Giorni

Lighting & Rendering: Fede Kanno, Benjamín Jagusiecsko, Leandro Giorni

SVFX: Sergio Pickelny

Compositors: Sergio Pickelny, Pablo Pollaci, Alejo Varisto, Daniel Pérez, Ivo Dukcevic